Looks pretty arid huh?
That's the Alcatema desert.
It's actually so arid and rocky NASA used it as a test area for a MOON rover.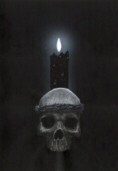 Separate forever....

Oh I know.
"Yea,but we've got DNA allllll figured out now."
I think you don't.I think it's more complicated than you can imagine.
It is the minute differences in a multitude of factors that make us what we are.And only a few people in any given situation may be able to find the solution to a problem.
.
.
.
Like a disease.
.
.
.
Caste systems restrict this interaction of factors.
And total genetic control would be a caste based system. After all someone would have to make the decisions. And everyone is fallible.